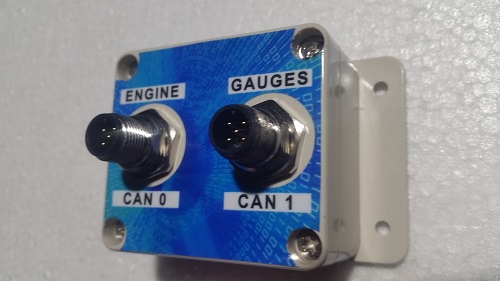 "A Controller Area Network (CAN bus) is a vehicle bus standard designed to allow microcontrollers and devices to communicate with each other in applications without a host computer. It is a message-based protocol, designed originally for automotive applications, but is also used in many other contexts."
What Are CAN Gateways ?
The role of a CAN Gateway is to be the isolator and translator between different devices (Nodes) and/or multiple CAN bus networks. These could be computer interfaces, analog adapters, digital displays, gauges, actuators, ECM's and more. Gateways bridge the physical and data-link layer, as well as higher application layer protocols. Think of them as routers or firewalls for mobile networks.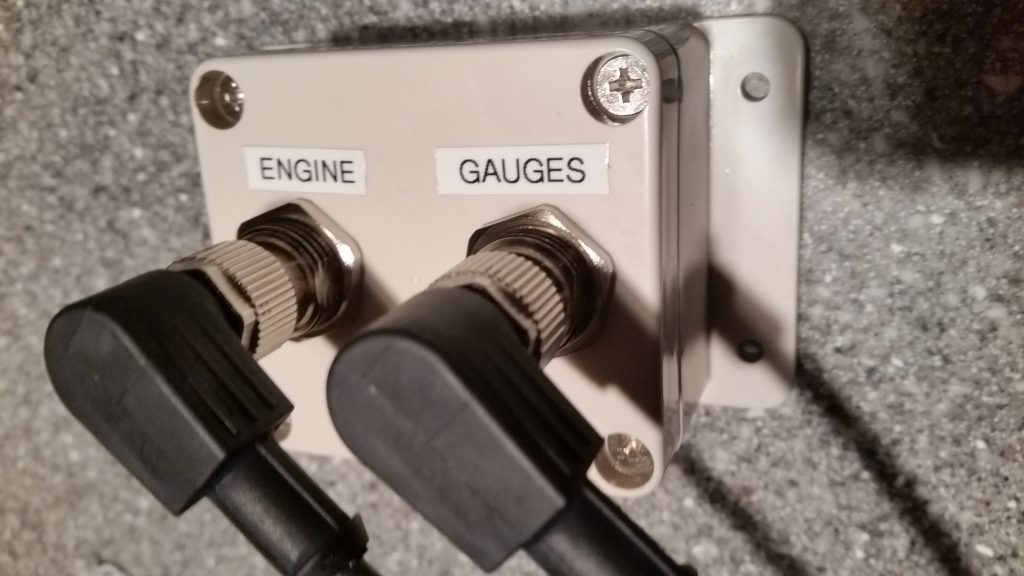 What Makes Our Units Better ?
Marine Mods CAN-2-CAN Gateway was specifically designed to be a physical isolator and protocol translator for specialty power-train components used in performance boats. Also popular in harsh environments like off-road vehicles that require rugged water tight components. Our gateways allow CAN devices to safely communicate using different languages, speeds, and power sources. The units come pre-programed to fit each customers specific build. Diagnostics, upgrades, or protocol changes are easily made via a built in micro USB connector. We think you'll find these units not only feature packed, but also the most affordable custom gateway option on the market today.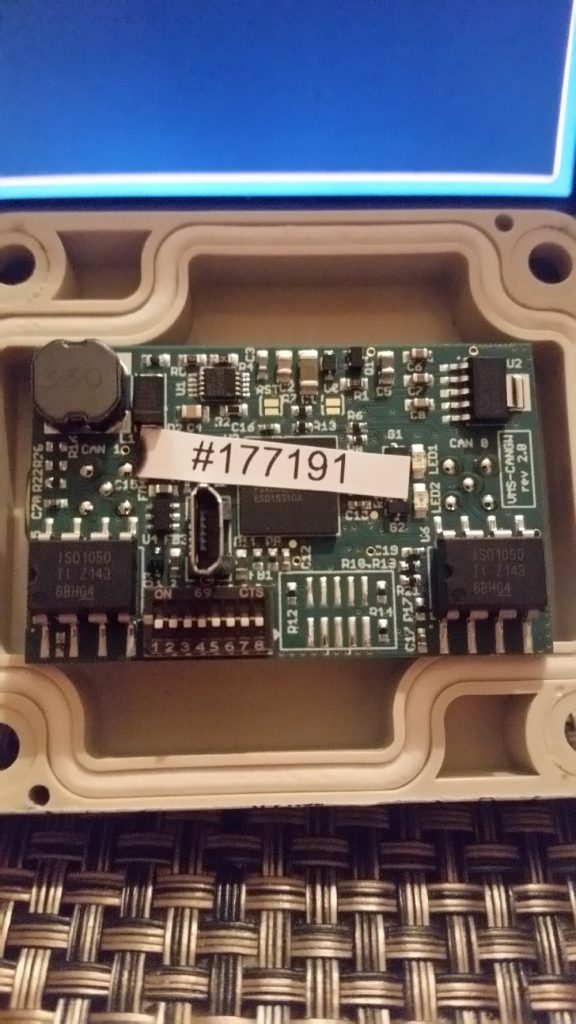 What Protocols Are Covered ?
Our first release version in 2015 was programed to translate Holley® EFI data to NEMA2k marine chart plotters or gauges. Since then we have updated hardware, and expanded protocol options to meet customer demand. Including J1939, AEM, and high speed GMLAN, covering GM's LS and Duramax engine platforms. New options are added as requested. So if you need something special, don't hesitate to ask.
Unlike the competition, our units were designed specifically for easy installation in very custom applications. You don't need to understand programing languages or buy special adapters to make changes. A simple one click process loads the firmware updates. Below is a screenshot from testing on a Simrad NSS12 display. All data was generated with two gateways running in "demo mode". This setting is an easy way to setup your displays without wasting fuel at the dock. Once completed, switch the gateways into live data mode and your ready to go boating.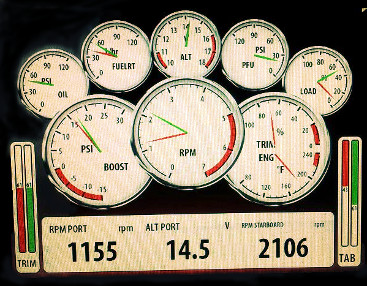 Common network designs, installation photos, and schematics will be available in our Tech Cornersection as time permits. For now, feel free to contact us with any questions you may have.