"Embedded electronics are specialized circuits that do something that wasn't possible with previous hardware." Brock McKean, Startup Engineer
Marine Mods actually started from a forum challenge to connect a couple aftermarket ECU's and modern marine chart plotters. Two different proprietary CAN protocols, operating at vastly different speeds, makes for a worthy challenge. Nothing currently existed to handle such routing task.  Within six months, we released our first embedded systems gateway prototype for real world testing.
Since that 2015 date, we have upgraded our original gateway design, added new protocol options, and developed a customer update tool. The response has been great. We have also been working with others in the automotive and marine markets to develop embedded systems that solve similar rigging problems. Stay tuned..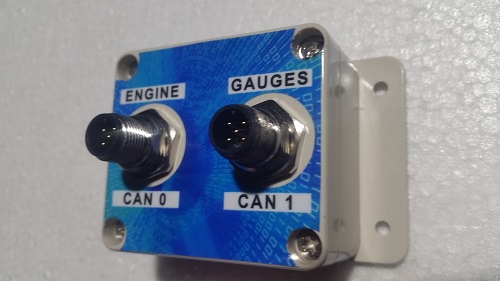 Programmable CAN-2-CAN Gateway
---
NEW !! 5V-ADC to CAN Gateway